Specialist in low carbon retrofit technologies, Energys Group, will be exhibiting its full range of energy-saving devices, including award-winning T5 and LED lighting upgrades and intelligent boiler controls, at NEMEX stand L20.
Repeat exhibitor Energys has established itself as a leading provider of 'best in breed' energy-efficient technologies, offering supply, fit and long-term maintenance for all of its well-proven low-carbon solutions. Boiler optimisation devices and low-energy lighting upgrades headline its selection of retrofit measures to cut carbon and reduce energy expenditure.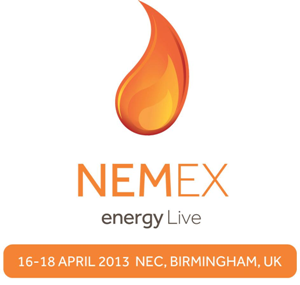 Visitors to the Energys stand (L20) at top energy trade show NEMEX, which takes place on 16–18 April 2013 at the Birmingham NEC, will be able to discuss with experts the most cost-effective ways to improve and maintain on-site energy efficiency.
T5 and LED lighting upgrades
Energys's T5 lighting converter, Save It Easy®, which allows low-energy fluorescent lamps to be slotted into the existing lighting fittings, is already an award-winning market leader. Energys is now opening up new possibilities for retrofit LED lighting.
LED replacements are available for virtually all existing light fittings including fluorescent lamps, 2D lamps, metal halide, SON lamps etc. By replacing outdated lamps with LED equivalents in the existing fittings, it's possible to cut energy use dramatically and extend lamp lifespan to as much as 50,000 hours.
Intelligent boiler controls
Energys's Boiler Optimisers will also be on show at NEMEX. Designed to improve the efficiency of your boiler, without affecting the temperature of the building, these intelligent boiler controls cut fuel consumption by 15–30% and will generate savings even in very cold weather and with boilers under heavy load.
Low-risk financing options
Energys's retrofit solutions have been proven to drive down energy bills to such an extent that the company is also able to offer customers attractive financing options where the financing payments are guaranteed to be less than the savings generated.
Visitors to NEMEX can find out more about Energys lease arrangements. Via a lease arrangement, the customer can unlock instant savings on energy costs, but no capital investment is required to install the equipment, and the debt remains 'off balance sheet'.
Long-term customer care
Kevin Cox, Technical Director of Energys Group, comments: "NEMEX in Birmingham, where we will be exhibiting at stand L20, is an important opportunity to help organisations to understand the best-in-breed retrofit options available when aiming to save energy and cut carbon."
He adds: "Energys prides itself on providing a complete carbon-reduction package. Not only do we supply proven technologies, we also offer financing options and long-term customer care. Energys experts will be on hand at NEMEX to explain the extended warranties, turn-key packages and long-term maintenance solutions that set us apart from our competitors."